Tourism Social Media Marketing on a budget: The guide for tour operators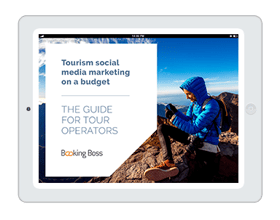 Does social media seem like too much trouble? Stop. You must read this ebook.
You'll discover:
The bookings you're missing out on by not being active on social media
How to identify the right social media channels to make your fans love your brand
Tips and tricks from leading tourism marketing experts to navigate the world of tourism social media
Fill in the form on the right to get your free guide!