About Booking Boss
Booking Boss is much more than an online booking system, it's an all-inclusive growth platform for tour operators and attraction providers. We offer our customers:
Powerful and easy-to-use software to help you streamline and manage your bookings

Unrivalled 24/7 support that helps you onboard and simplify your business management in an instant

Distribution partners and integration to help you attract customers who are actively searching for tours and attractions

Marketing and business advice and tools, from experienced people who are dedicated to your growth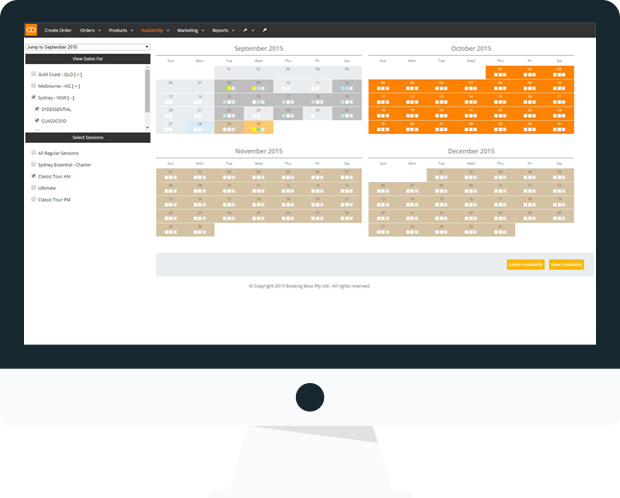 About Expedia
Booking Boss is one of the first operators worldwide to link in with Expedia, you can read more about our partnership here. Only recently did the website expand to include tour and activities.
Expedia is owned by Expedia Inc, which is the mecca website in the tourism industry. Expedia Inc owns more than 200+ travel booking sites including Expedia, Trivago, Wotif group, Hotels.com and many more.
Expedia was founded in 1996 and has localised sites in 33 countries. It is one of the world's leading full-service online travel brands that helps travelers easily plan and book travel with the widest selection of vacation packages, flights, hotels, rental cars, cruises and in-destination activities, attractions, and services. The site has more than 11 million traveller reviews.
Why connect Booking Boss to Expedia?
A Booking Boss and Expedia integration is simple

The connection displays your real-time availability

A

Book Now

button increases your chances of being seen

Bookings drop straight into Booking Boss so you don't have to manually enter them in

Exposure to millions of travellers worldwide

Tours and activities are a big focus for Expedia

Monitor all of sales from the Booking Boss dashboard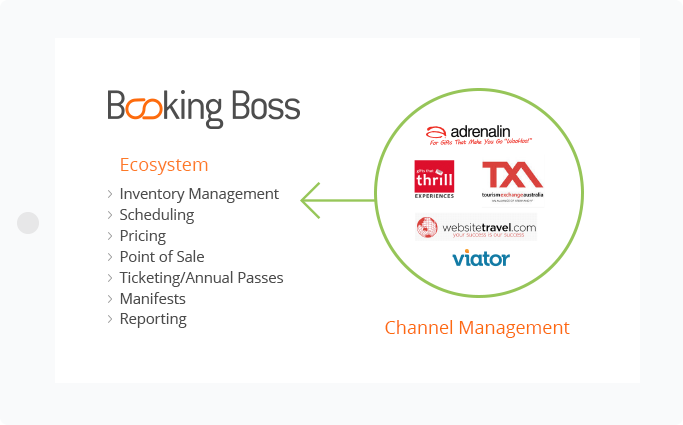 How can I connect Booking Boss to Expedia?
If you already work with Expedia you simply log into your booking boss account and opt in.

If you do not already work with Expedia contact us and we can sign you up.
Not sure about distribution?
Booking Boss is a powerful online booking platform that integrates with the most well-known distribution partners in the industry including online activity agents, online travel agencies, inbound tour operators, overseas travel distributors and government websites. Don't know what's the best fit for your business?